Feast Your Eyes on Dan Mather's Incredibly Bling Bianchi
James Greig | September 7, 2016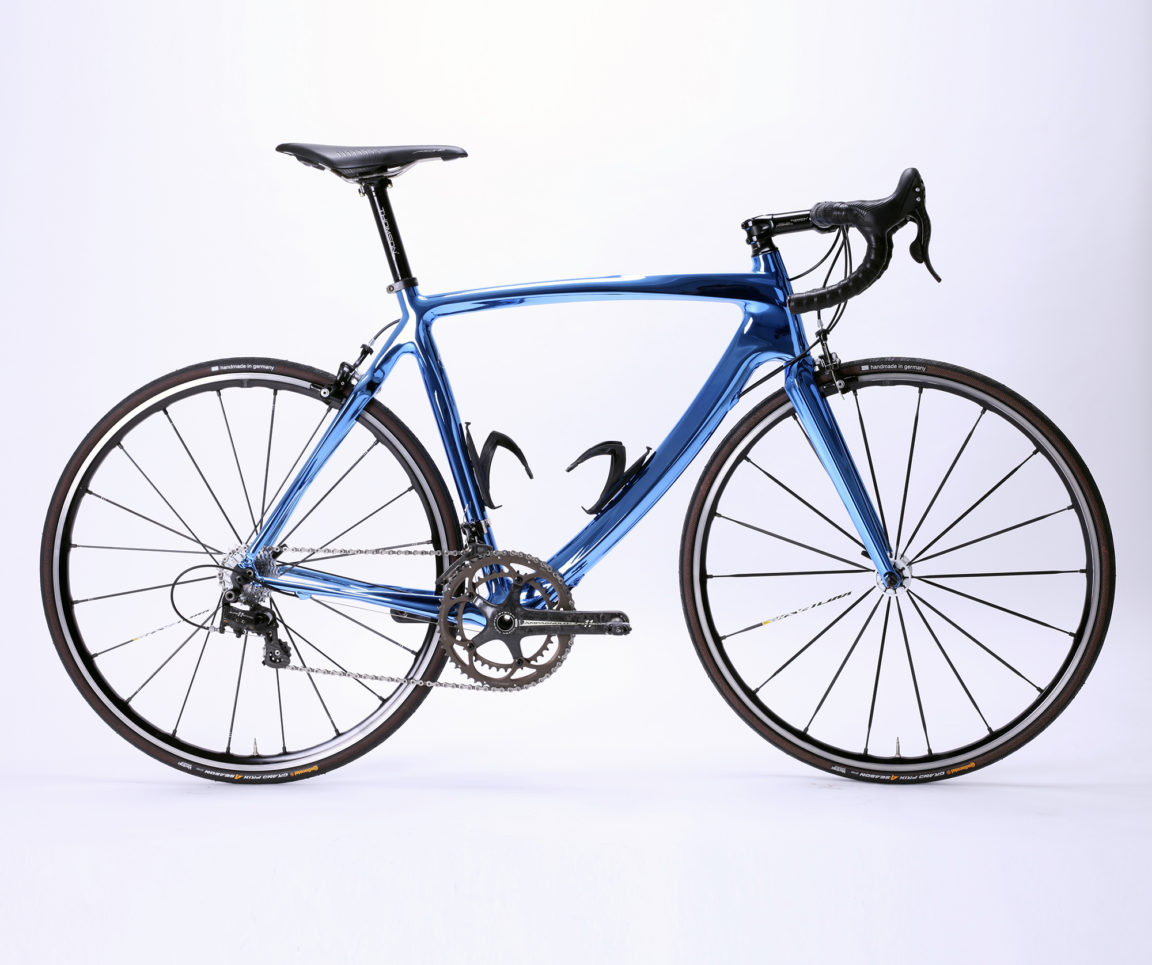 Sometimes it takes a happy accident to make something magical happen, even when the bike in question is a Bianchi.
Dan Mather — the screenprinter who crafted CycleLove's "Just Ride" prints — snapped his beloved Moser in a crash last year.
He picked up a second-hand Bianchi 928 to replace it, but being a designer, wasn't completely satisfied with its aesthetics. (Traditionalists may want to look away now…)
It came as complete bike, with SRAM Force groupset (of which I wasn't very keen being a Campag man), but nice Mavic wheels and thought it was a bargain. I rode it for a about year, couple of weekend trips on it, and then about two months ago a shifter broke and I decided to change things up a bit… and make it more me.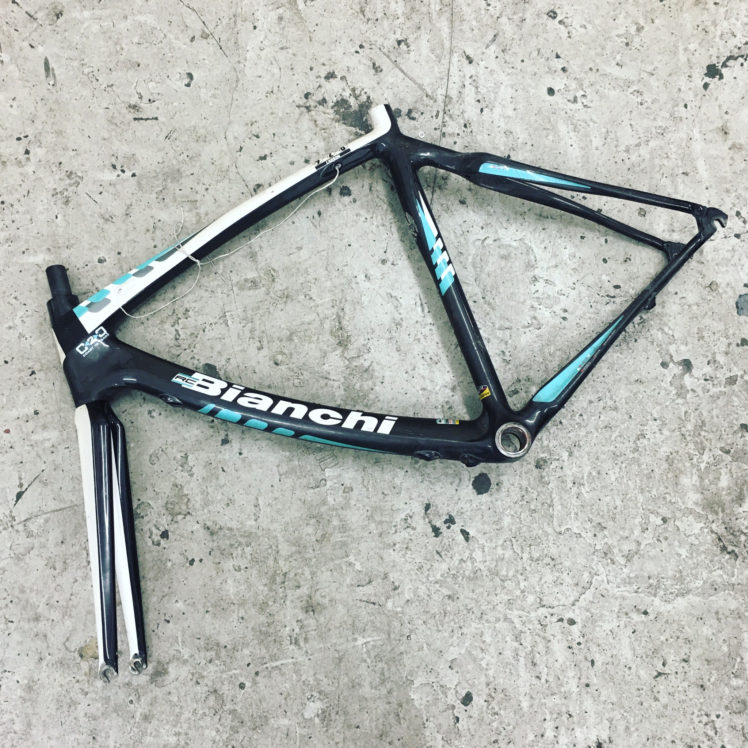 Intent on creating a more personal machine, Dan started off with something that many a rider has on his wishlist — a bike fit.
After a trip to Bespoke Cycling for his fit, his neighbours Saffron Frameworks were the next port of call. They helped him strip the bike back to just frame and forks, and he then took it to a paint shop for the final transformation to chrome blue glory.
Then it was back to Saffron to fit his late Moser's Super Record groupset, along with the new bars and stem from the Bespoke fit.
If it wasn't for the shifter breaking none of this would have happened — "A blessing in disguise as my Mum would have said".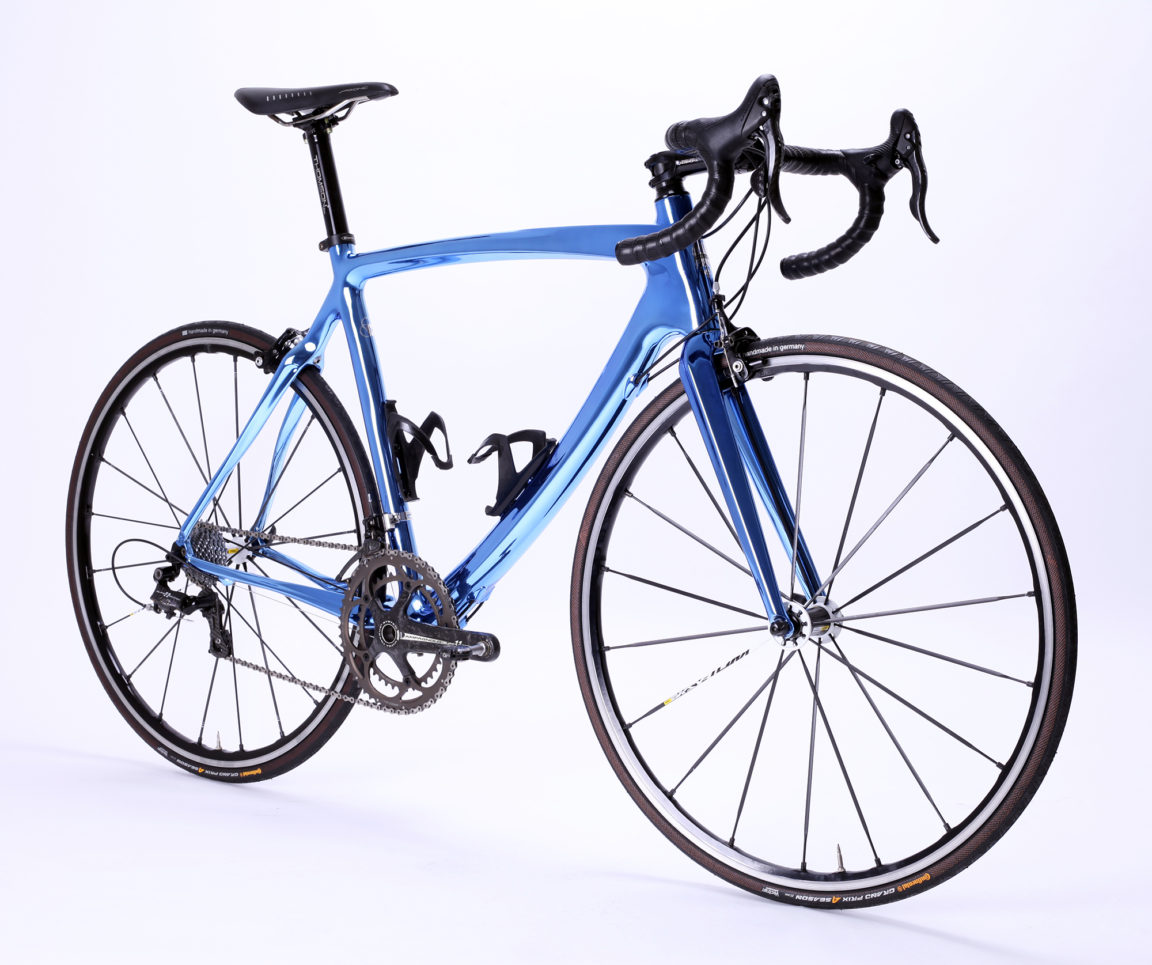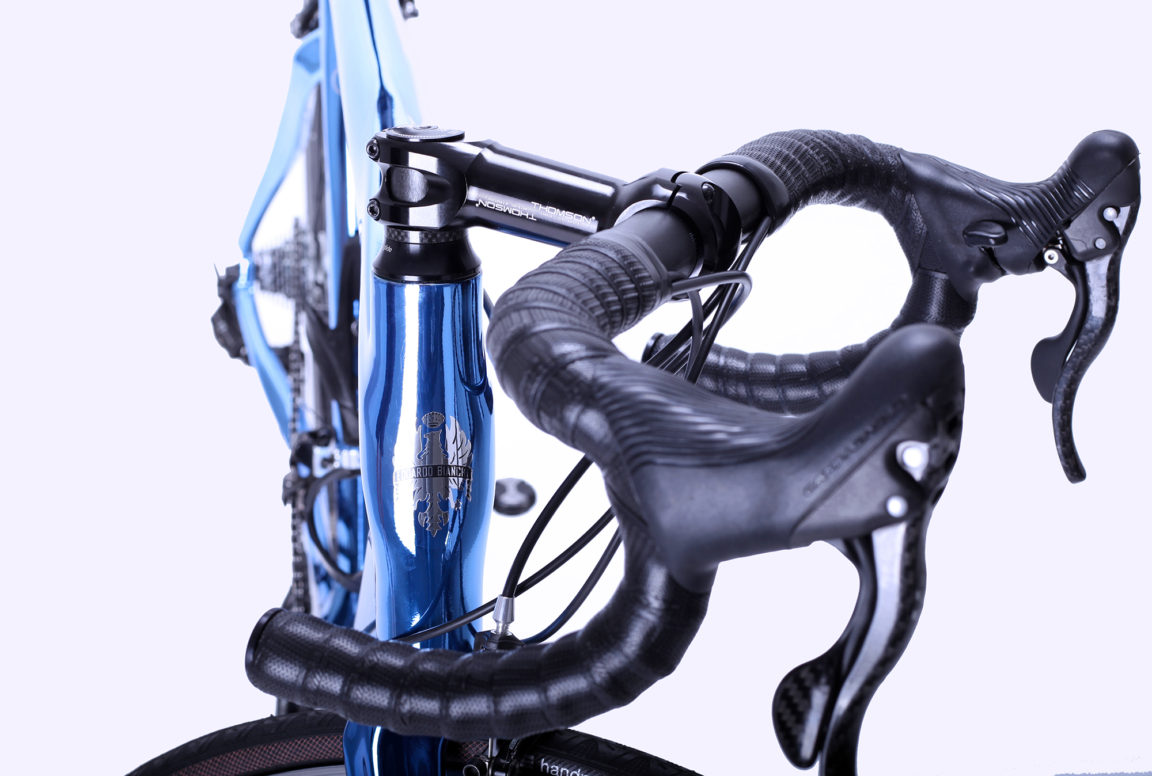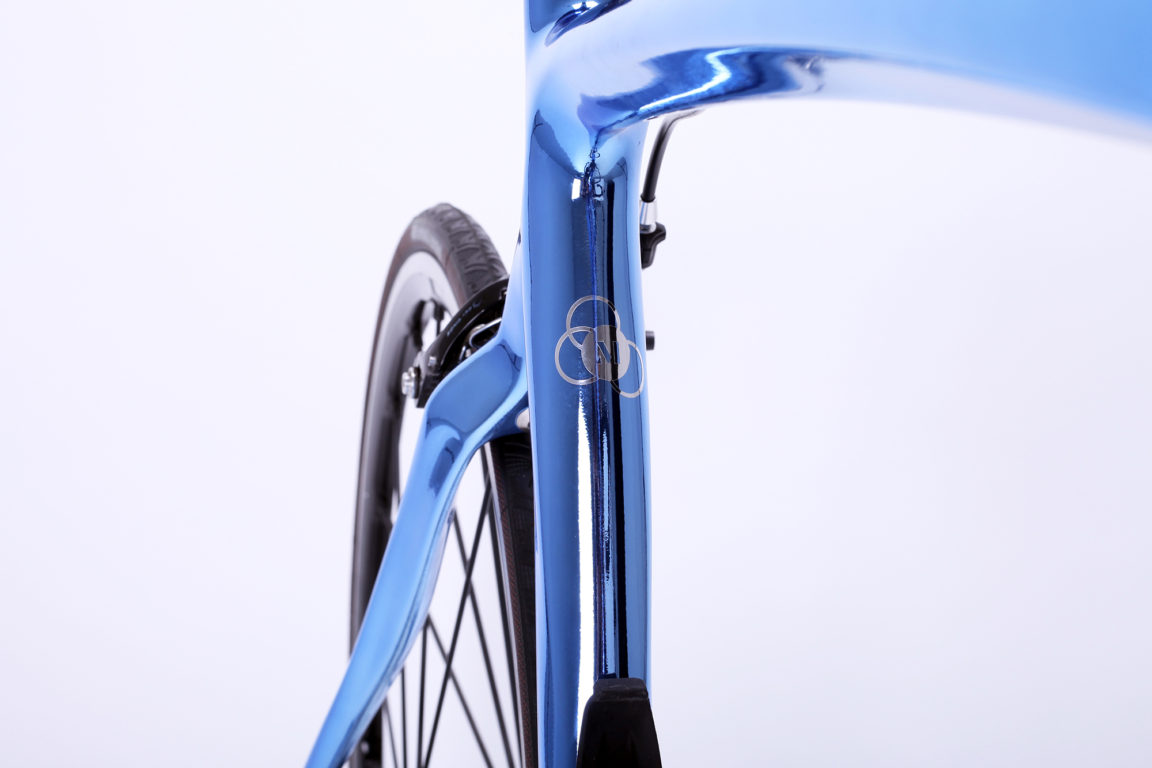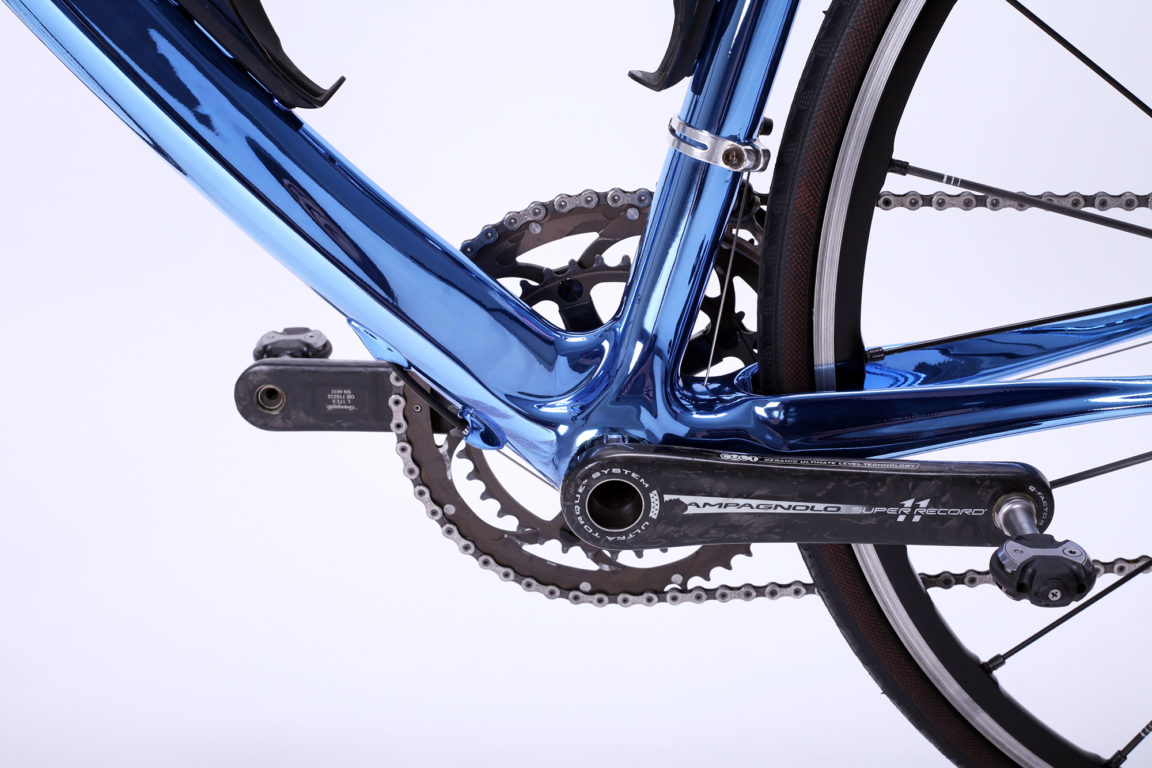 A beginner's guide to Bianchi
Founded by Edoardo Bianchi in Milan, Bianchi is the world's oldest bicycle manufacturer still in operation. They set up shop in 1885, and after a brief fling with trading penny farthings, pioneered the use of equal-sized wheels with pneumatic rubber tires.
Buy from Evans Cycles
Custom paint jobs aside, Bianchi's are instantly recognisable from their trademark celeste green colour. No-one is quite sure where the colour originated from though — was it just leftover paint from the Italian army, or inspired by the colour of the Milanese sky?
If you want to sound like a pro, don't forget the hard "K" sound at the end — it's pronounced bee-AHN-kee in Italian.
Bianchi used to make motorbikes and cars too. Back in 1995 they started a joint venture with Fiat and Pirelli as Autobianchi, a company that was sold to Fiat in the 60s. This dinky Autobianchi Bianchina was based on the Fiat 500 — and might just be the Italian car you never knew you always wanted.
Posted to Bikes
by James Greig