A cycling raincoat that's cleverly designed for motion
James Greig | September 13, 2016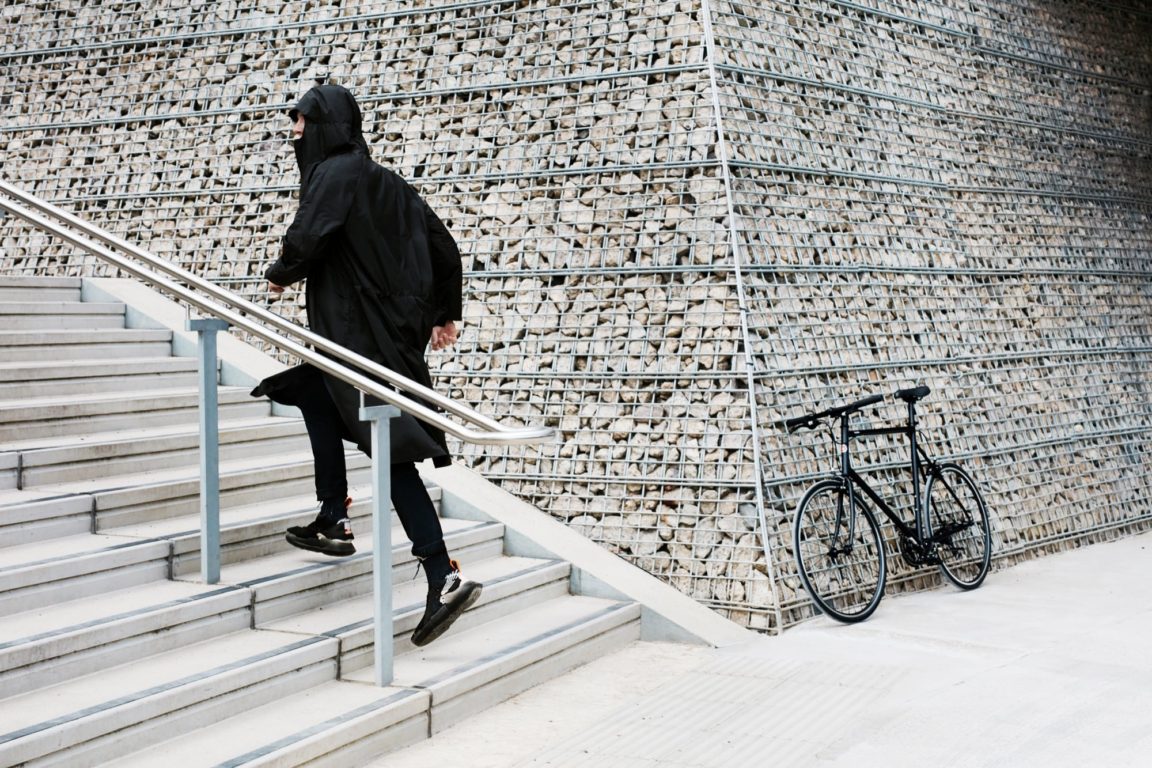 The bicycle may have helped us to defeat gravity, but there's another enemy that anyone cycling will encounter sooner rather than later... and it falls from the sky...
After four years of observation and experiments, apparel designer Laura Šilinska has launched her Cyclist Raincoat on Kickstarter this month. It was shortlisted in the Muji Design Awards back in 2014 but never quite made it into stores, leaving her to carry on the project on her own.
Šilinska's background in high fashion (at labels like Viktor&Rolf) manifests itself clearly in the Cyclist Raincoat, which effortlessly bridges the gap between streetwear and techwear.
With a push-button system to keep it in place around your legs when on the move, a hightech but lightweight waterproof fabric, and a hood designed to maximise your view on the road, everything about the raincoat is carefully considered for cycling.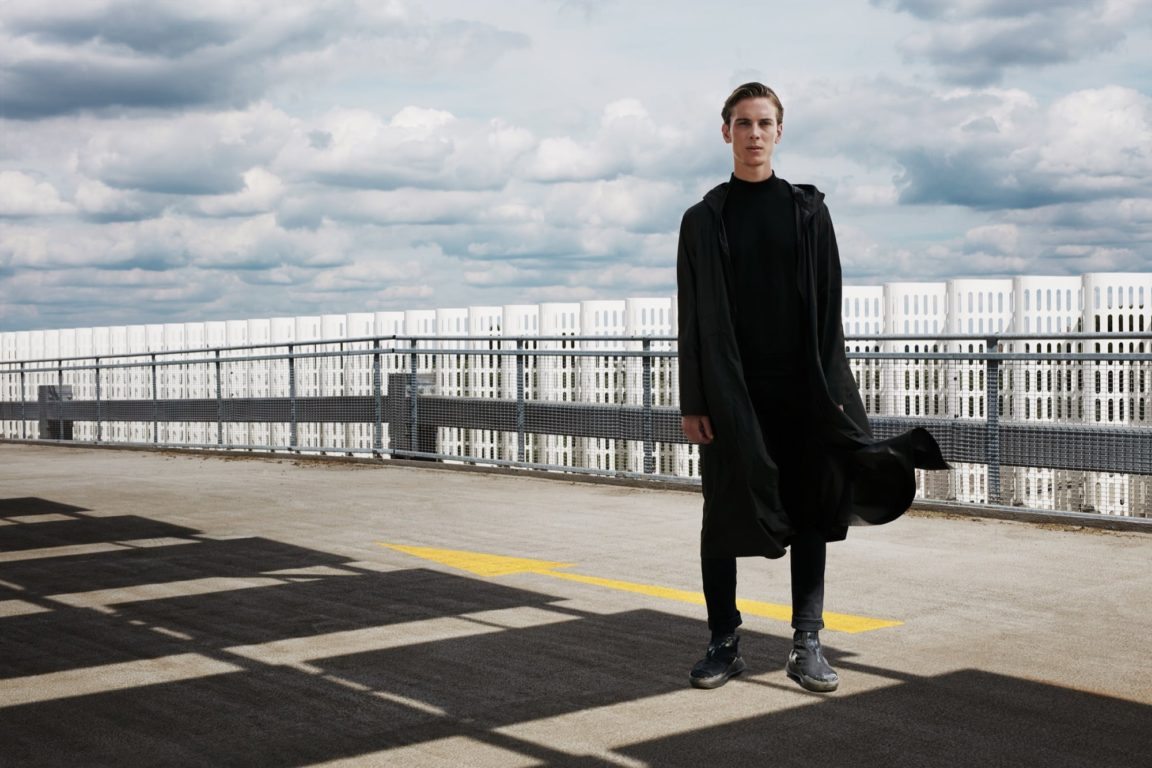 It's cut with a unisex A-line silhouette, and comes in everyone's favourite colour… and yes, by that we mean black. (Gray and blue versions are in the pipeline for a later date).
The rewards for pledges on Kickstarter are carefully considered too — there's a custom black light created in collaboration with BOOKMAN, and a minimal, waterproof backpack up for grabs as well.
Cyclist Raincoat is available for pre-order now, priced from €160 to €190.
---
CycleLove spoke to the raincoat's designer Laura Šilinska to find out more about her background and inspirations, and get her take on everyday cycling in the Netherlands.
What were the biggest challenges you faced developing this product?
As Cyclist Raincoat is a combination of streetstyle, fashion and cycling apparel, the most challenging was to pair down the general silhouette to the point where both worlds finally meet. Every centimetre I added for the comfort of pedalling or maneuvering had to be in balance with the clean-cut of the coat. Then again every line I changed purely for the beauty of the design had to be tested on a bike. It was quite a ping pong match.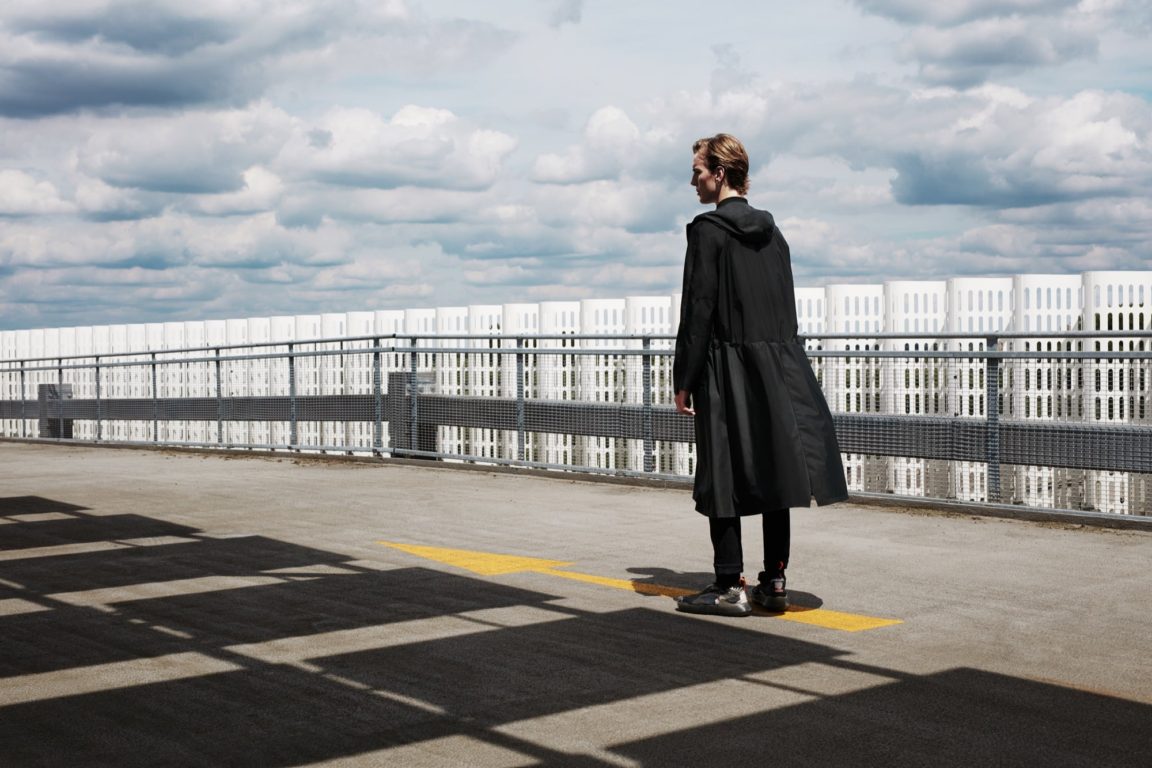 You previously worked at Viktor&Rolf — how did your time there influence your approach to the design process?
Draping shapes and coming up with smart and pure constructions of a garment is exactly what I did at Viktor&Rolf and what I will naturally do all my life. What I definitely brought to senscommon after having worked in the haute couture lab of Viktor&Rolf is the persistence of pushing the industry and the producers to always try to do new things and what was thought to be impossible. With our producer of Cyclist Raincoat, we have gone a long long way from thinking commercial and common solutions.
Your campaign page talks about the "inner geek, who is into technology and innovation" — but how do you draw the line when it comes to adding technology to cycling products? Isn't there a danger that you spoil the simplicity of cycling?
The textile I use for Cyclist Raincoat and the way it is produced is hand in hand with the technology of the moment. We use the word "innovation" as for most of the people an everyday raincoat still means the rubber fisherman's jacket or sports gear. It is the year 2016 and rainwear can be more than it was in the 60's.  All the technology and the innovation is in the particles of the raincoat's fabric and it's carefully sourced trims and finishings. The performance does not compromise the casual and minimal appearance.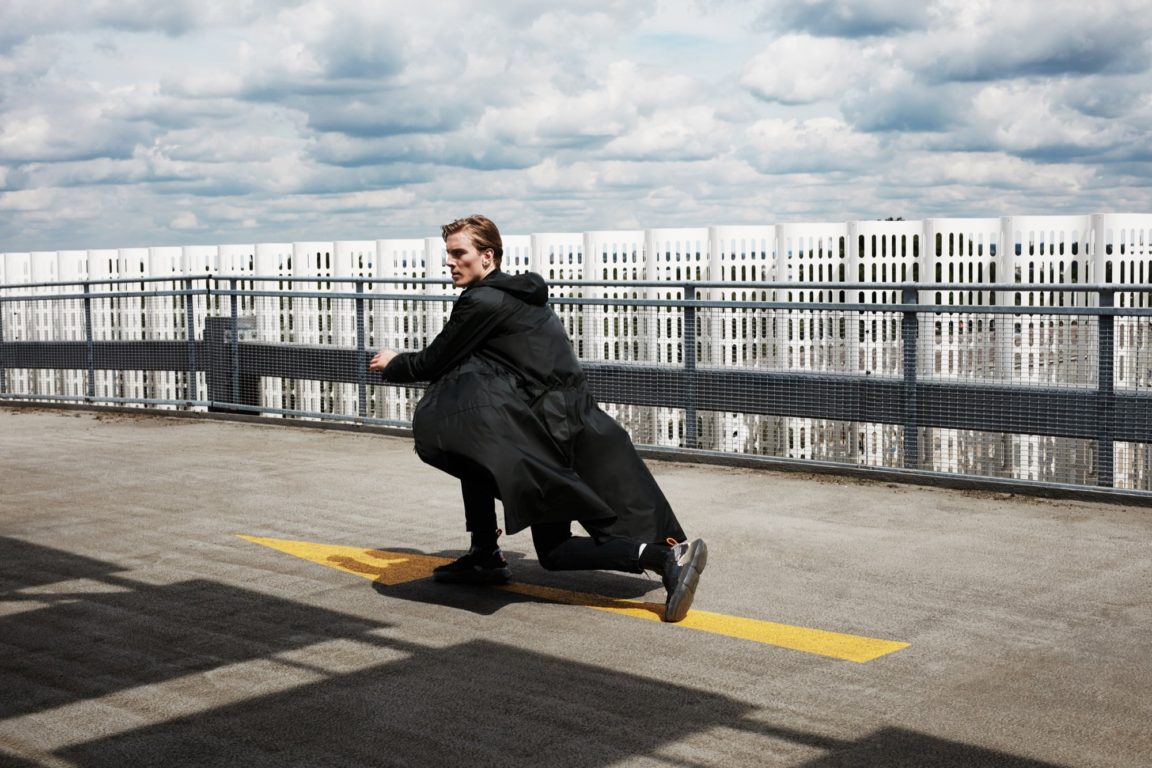 Can you tell me a little about cycling as part of your everyday life… what is it like to cycle where you live?
Living in Amsterdam for the past four years, cycling is just everything. Routine cycling, recreational cycling, weekend road trips. It is such an important part of our daily lives here in the rainy Netherlands, that it seems absurd that people still disguise in flying plastic bags or space suits when it rains. One thing is protecting yourself and the other is not being a danger for others. From experience in the busy cycling traffic of Amsterdam I designed a raincoat that is almost like your second skin, following all your movements, meaning a safe ride for you and the people around you.
Who are your favourite designers and why?
I am a big fan of Juun J, Y-3 and Yohji Yamamoto's work in general. For the bold and pure aesthetics. I like Nehera a lot – for the contemporary, utilitarian, feminine designs and I daily observe Ader Error, just love their styling ideas and graphic approach.
What other product ideas are you working on? (Personally I'm curious if you have any ideas for keeping my feet dry in the rain…)
Good you mention that — I'm thinking of working on a minimal style of shoe cover – one that keeps you dry but is barely noticeable. Again it is the textile technology and the "smart fibers" that can make such a product super performant yet seamlessly fitting in your daily wardrobe. More accessories and simple unisex apparel designs are in a research phase at the moment.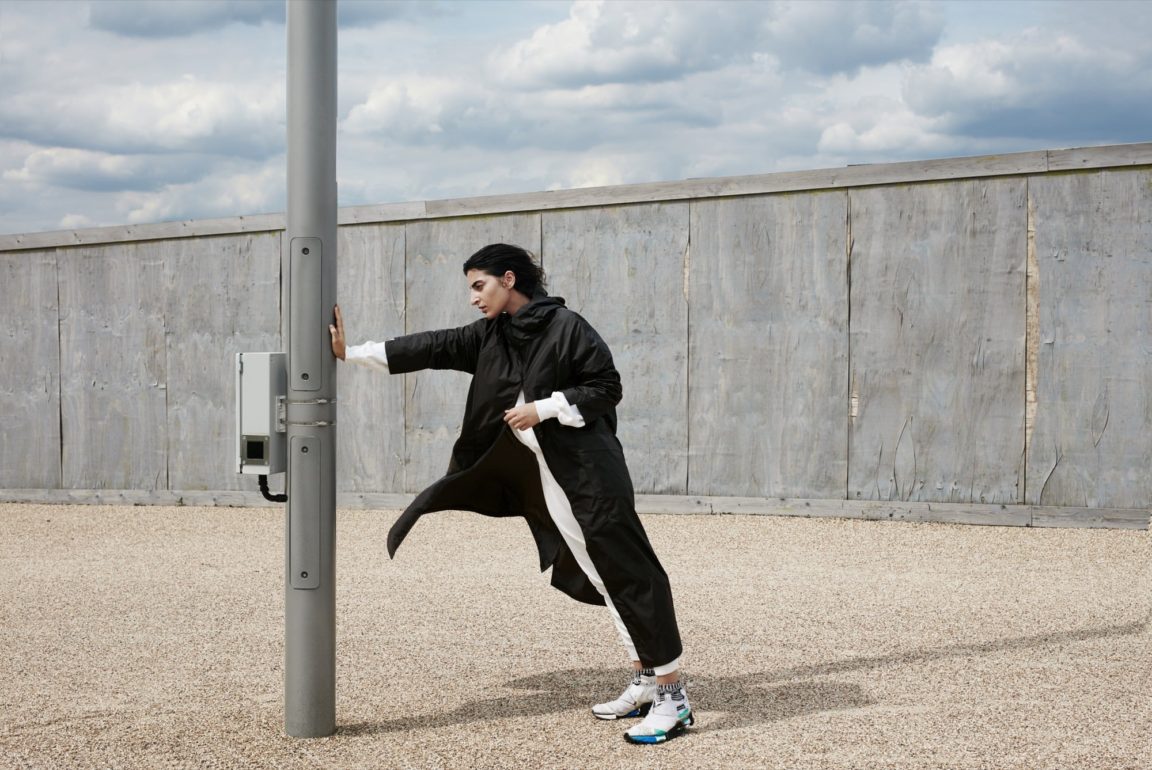 Key features of the Cyclist Raincoat
Leg Protection: Push-button system ensures that Cyclist Raincoat can be fastened around your legs to keep your lower body dry.
Lightweight Technology: Technological fabric allows for a durable, entirely seam-taped, waterproof, wind-resistant yet breathable raincoat. It weighs only 400 g (14 oz) and comes with its own watertight pouch.
Clear Side Vision: Special hood design provides excellent peripheral vision making you feel confident in traffic.
Safety In Traffic: Black reflective print on the back of the sleeves – subtle during the day yet providing optimum safety at night.
The Cyclist Raincoat is funding on Kickstarter now and will be shipping worldwide next year.
Photography: Sabrina Bongiovanni
Posted to Cycle Style
by James Greig