Beautifully minimal cycling screenprints by Hector Pottie
James Greig | May 28, 2014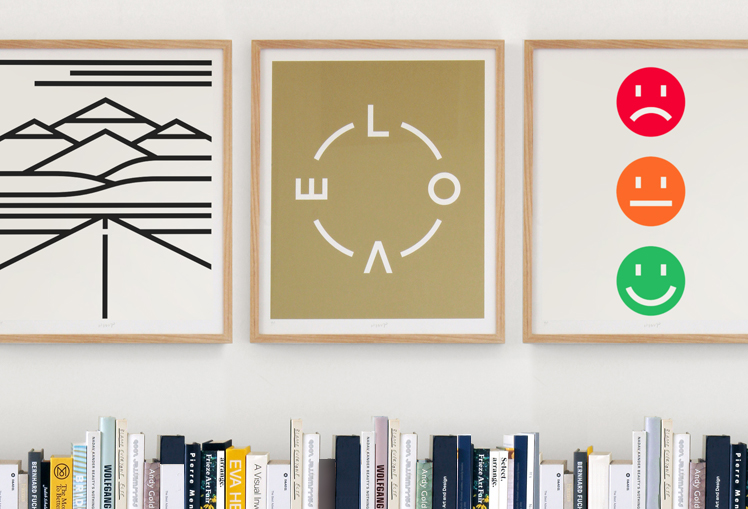 Back when CycleLove was just photographs of Londoners with their bikes, I shot designer Hector and his son Mylo down the road from me in Hackney.
We've kept in touch — Hector was my creative director when I worked up in Glasgow — and since then they've both been busy; Hector with his graphic design pursuits, and Mylo expanding his Minecraft empire.
CycleLove has teamed up with Hector to offer you 3 exclusive posters, all screenprinted here in London in limited editions. You can order direct from Hector by clicking the 'Buy' buttons below. (If you have any questions about the prints or delivery etc, please email Hector here).
Head over to Hector's M.D.A blog and September Industry profile for more of his work.
Note: all posters are now sold out. Thanks for your interest!
---
Velo Love
42cm x 50cm
Metallic Gold colour ink screen print onto 300gsm paper
Numbered edition of 20
Signed by the Artist
---
Traffic Lights
42cm x 50cm
3 colour ink screen print onto 300gsm paper
Numbered edition of 20
Signed by the Artist
---
The Road
42cm x 50cm
Black ink screen print onto 300gsm paper
Numbered edition of 20
Signed by the Artist
<<< SOLD OUT >>>

Posted to Journal
by James Greig