Through the lens of the masters on the world's most beautiful sport with Magnum Cycling
August 10, 2016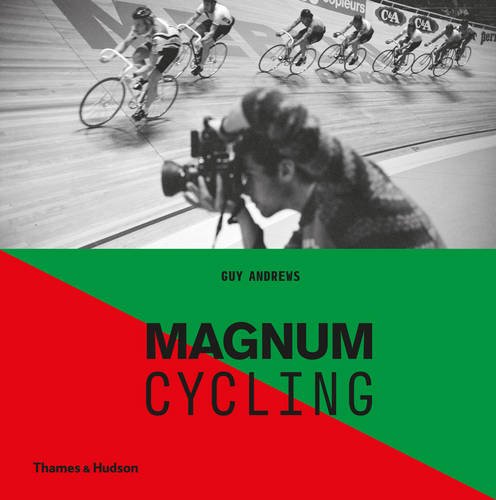 Magnum Photos was founded by Robert Capa, Henri Cartier-Bresson, George Rodger and David Seymour in the aftermath of the Second World War, quickly becoming the world's most prestigious photographic agency.
The photographs they shot are iconic: Cartier-Bresson's perfectly timed capture of a man jumping a puddle, Capa's brutally raw images of D-Day, McCurry's portrait of a young Afghan girl hiding her face.
When Magnum's photographers turned their lenses to cycling, a sport which is visually stunning like no other, the results were equally enduring.
Photography is so often about capturing the moment. And cycling is all about moments: the anticipation, the team cars, the police, the journalists and the whole multicoloured circus before the race has even arrived. And when it does, it's through and gone in a heartbeat.
All kinds of cycling are included in Magnum Cycling, from the Tour de France, to 30s track racing in Madison Square Garden, to winter training rides.
It's not just the on-bike action that is documented, but landscapes and crowds too; the whole of the vivid visual assembly that makes cycling such a thrilling sport to watch.
"Cycling provides the perfect subject for reportage, social documentary and street photography, happening, as it does, in real time and out on the streets" reads the press release. "Cycling and photography share interesting parallels, culturally and historically, and the Magnum archive contains work that is exceptional on both points."
Magnum Cycling is published as a 256 page hardcover book by Thames & Hudson and available on Amazon.
Further reading:
A History of Magnum in 10 Photographs
The Incredible True History of Magnum Photos
Posted to Photography
by James Greig